A vibrant January
January began with a bang! The vibrancy in the tech scene has been massive as the year started off with CES (Consumer Electronics Show) – one of the world's most influential tech events – which saw a gathering of over 3200 exhibitors from across 173 countries and regions. Representing France were 200 start-ups and SMEs who showcased new technologies and solutions from AI, Greentech, Healthtech, Consumer Tech, and Web 3.
ChatGPT (Generative Pre-Trained Transformer), a chatbot launched by OpenAI in November 2022 became a global sensation and the number 1 trending new tech release in December 2022 through to January 2023. Not only did it have a profound impact on the tech industry but also in sectors such as academia, finance, and marketing. Microsoft confirmed that they were extending their partnership with OpenAI with a $10B investment into ChatGPT.
The month of January 2023 has been smiling on French start-ups. 20 start-ups raised a total amount of €302.8 million in the second week of January and 19 start-ups raised €235.8 million in the last week of January. What a great way to start the year!
Start-up fundraising in January 2023
According to data analysed from the Skopai platform, 167 start-ups received funding worldwide in January 2023.
Total amount of money raised: €11billion
To see the full list of start-ups that received funding, click on the link:
Thematic clusters
The word cloud represents the markets and technologies of start-ups that received funding in January. Tags such as Platform (representing 27% of start-ups), AI (24%), Software (21%), Fintech (16%), Machine Learning (15%) dominate the landscape, giving us insight into which markets saw a lot of activities.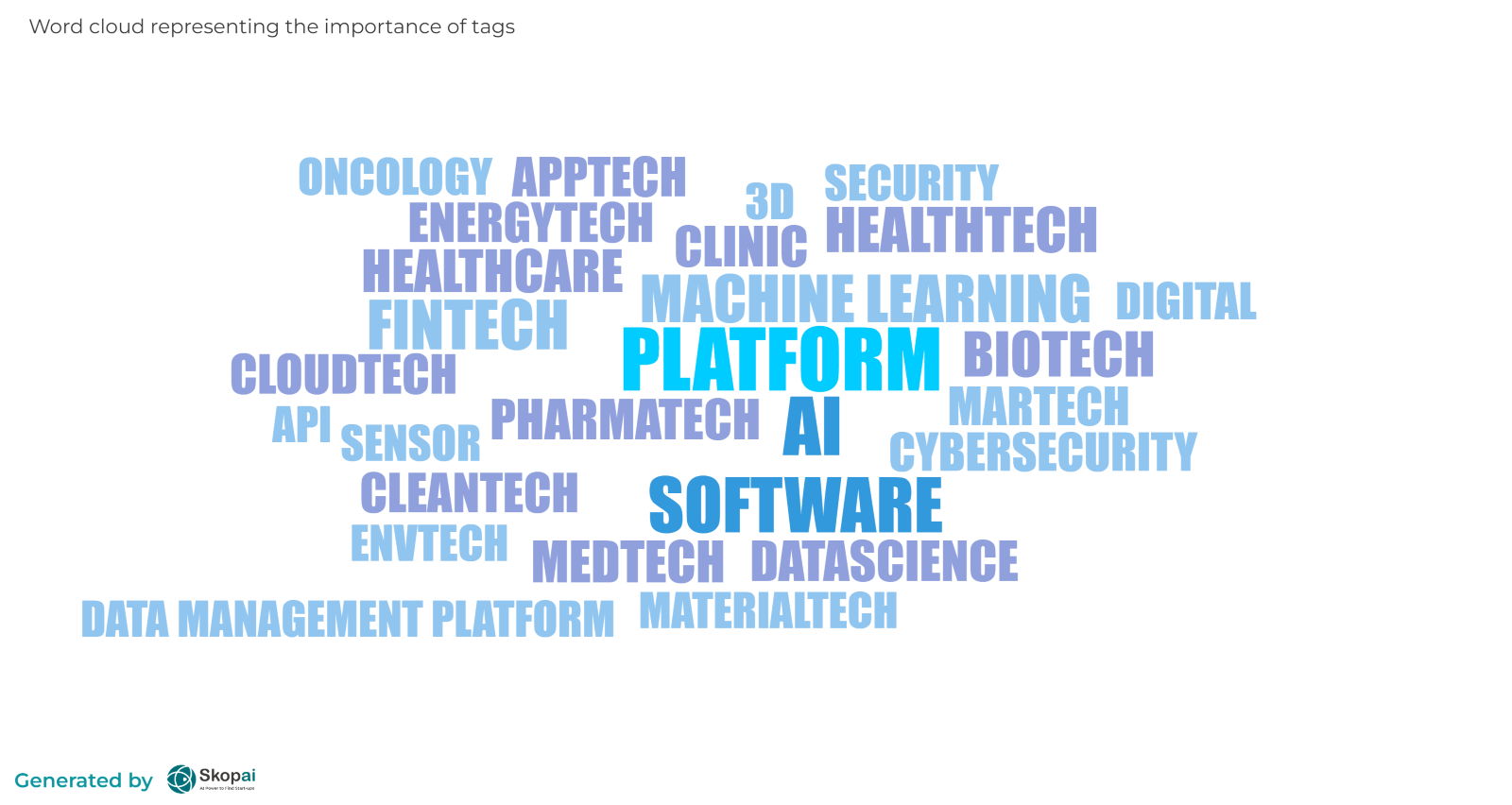 Maturity
By their maturity, most start-ups, representing 55% are on the go-to-market stage. Early-stage ventures and Matured stages follow with 25% and 20% respectively. The analysis shows that companies across the various stages are diverse in their offerings and operate in different markets although AI and software solutions are more dominant. To add, 66 funded start-ups have patents.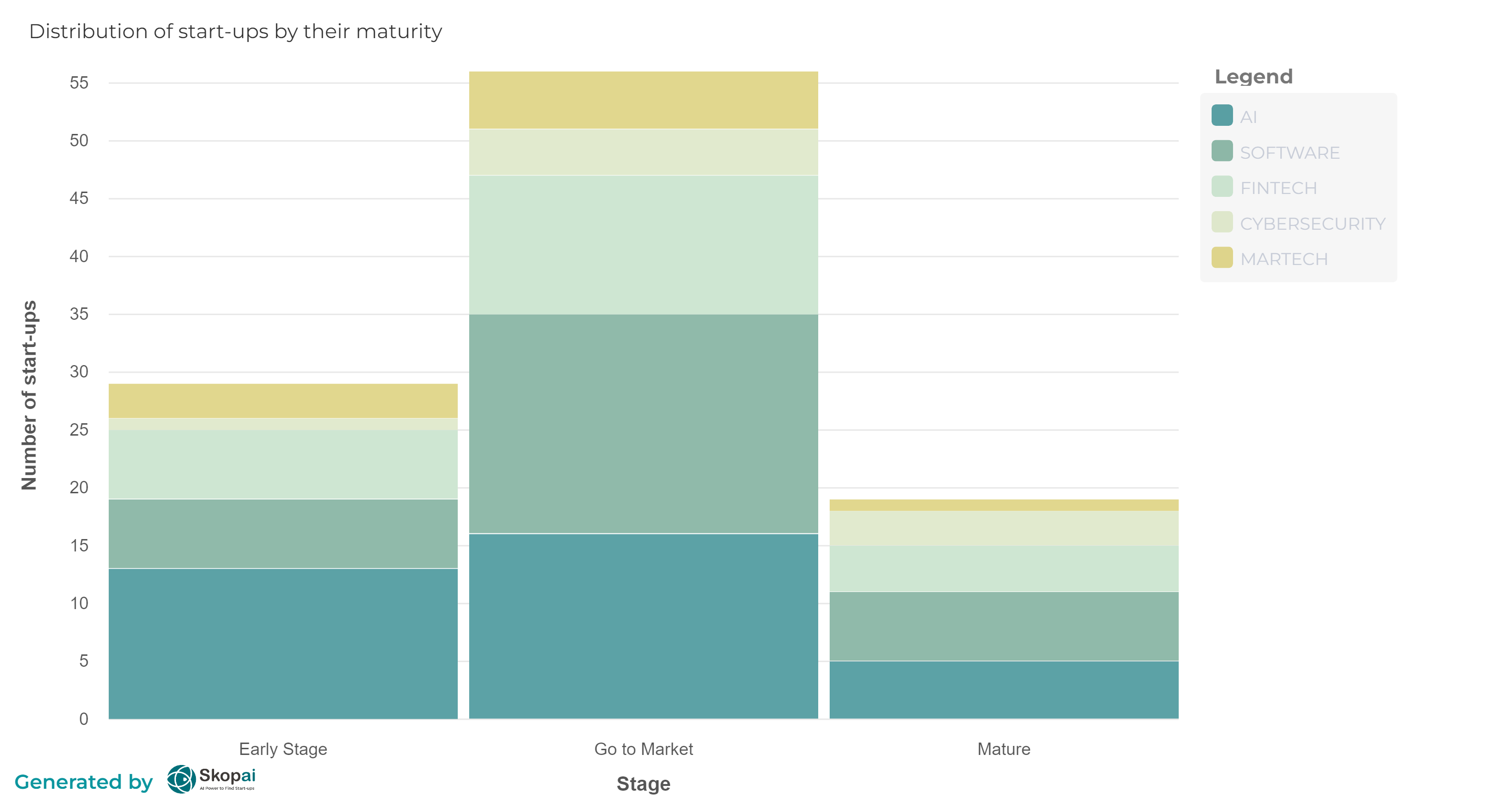 Funding rounds in January 2023
Per data analysed on the Skopai platform, start-ups received funding across different funding rounds ranging from Pre-seed to Series C rounds. Some start-ups who received funding did not reveal their funding round.

📌 Note that all amounts are quoted in Euros on the Skopai platform for comparison reasons.
Pre seed
Cryptiony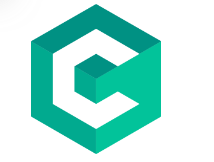 Cryptiony is a provider of crypto tax automation platform
Country: UK
Amount raised: €500K
Seed round
Everon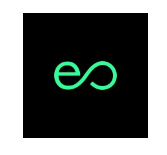 Everon is a fintech company which specializes in digital wealth management
Country: Switzerland
Amount raised: €2.54M
Snaptrude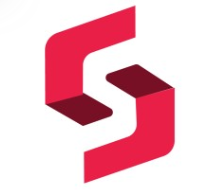 Snaptrude offers a collaborative building design tool that helps design buildings faster, by bringing project teams together
Country: USA
Amount raised: €6.19M
Series A
Copilot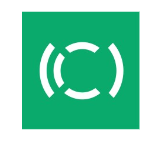 Copilot develops a modern client portal designed for helping services and businesses start, run, and grow. With built-in support for messaging, payments, file-sharing, and help centers, a comprehensive API for automations and Custom Apps, and extensive support for customizations and white-labeling
Country: USA
Amount raised: €9.38M
Forum Mobility

Forum Mobility is a zero-emission trucking solutions provider
Country: USA
Amount raised: €14.06M
Series B
Nanoprecise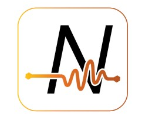 Nanoprecise is an AI-based Condition Monitoring & Prescriptive Maintenance Solution provider
Country: Canada
Amount raised: €9.38M
Pasqal

Pasqal develops programmable quantum simulators and quantum computers designed for tackling complex issues from fundamental science to grand challenges
Country: France
Amount raised: €100M
Series C
Amolyt Pharma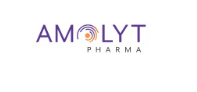 Amolyt Pharma develops therapeutic peptides for rare endocrine and related diseases
Country: France
Amount raised: €129.38M
PeopleFund

PeopleFund is a peer-to-peer lending start-up providing affordable loans and attractive alternative investment products
Country: South Korea
Amount raised: €18.75M
To see the full list of start-ups that received funding in January 2023, click on the link:
***
Make more analysis using the events view tab to keep up with the funding activities of your favourite start-ups on the Skopai platform. You can also book a demo with our experts now to discover the Skopai platform.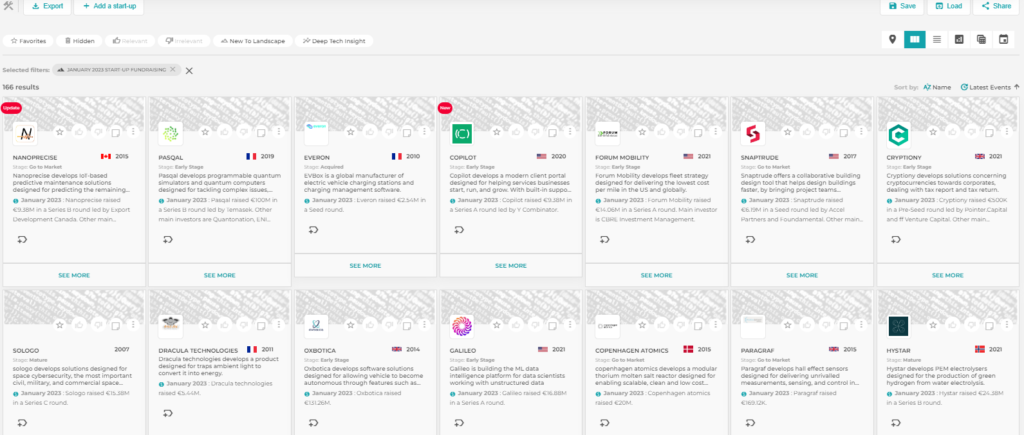 Data collected on 31/01/2023