Authors: Tatiana Beliaeva, Yvonne A. Akomea, Achwak Ben Abdessalem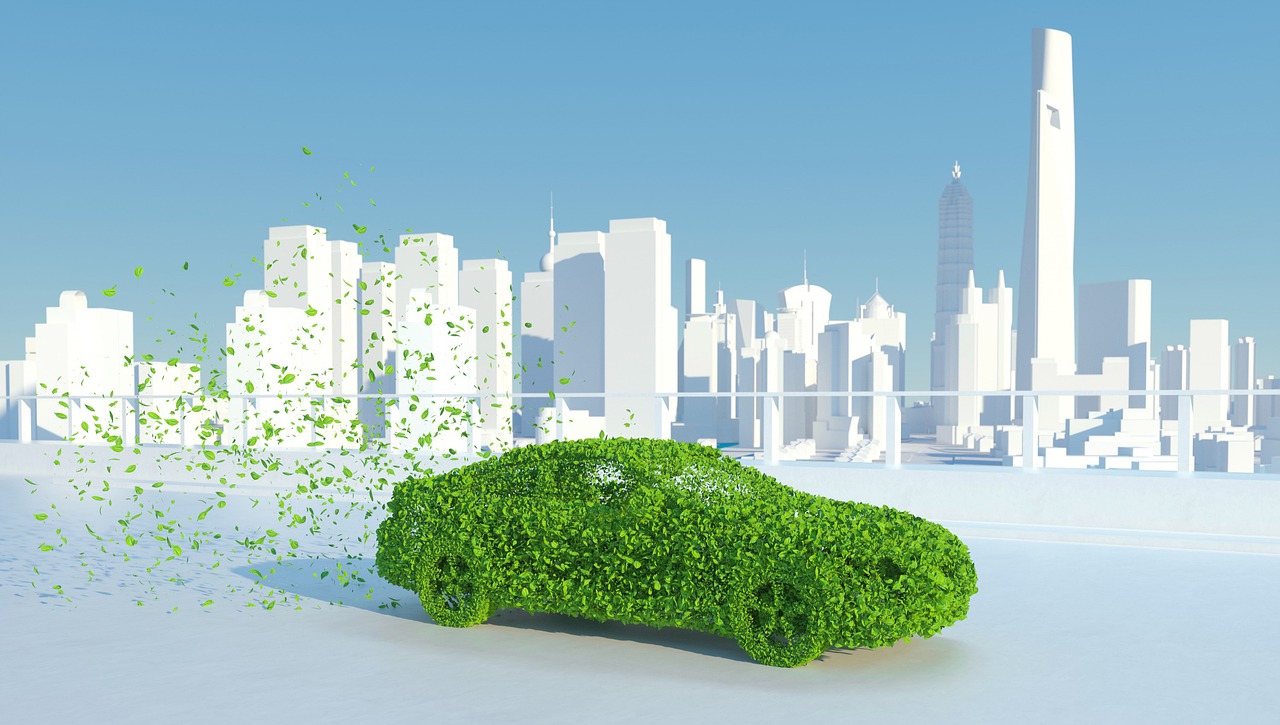 Growing concerns about urban pollution
The issue of sustainability in the face of climate change and environmental degradation has become a global concern and a major talking point during discussions. Governments and global leaders are implementing policies to mitigate this issue while pushing industries to adopt sustainable practices in manufacturing and work culture. Consumers are taking action to reduce their carbon footprints and turn to eco-friendly products in their day-to-day activities.
In 2020, the EU regulation entered into force, setting CO2 emission performance standards for new passenger cars and light commercial vehicles. Countries like France, Norway, the UK, the Netherlands, Germany have set in motion plans to ban all petrol- and diesel-powered vehicles soon and switch to electric vehicles. Currently around the world there is a phasing out on the production of fossil fuel cars and the adoption of a hybrid system.
These actions have shown their first results: the average CO2 emissions from new passenger cars in Europe have dropped down by 12% and the share of electric cars tripled. In 2021, a series of legislative proposals were adopted by the European Commission, which set up strategies to achieve climate neutrality by 2050 including transport legislation. As incentives for purchasing electric vehicles are being adopted and consumers are shifting to sustainable means of transport, auto makers are tasked with developing sustainable mobility solutions to aid in this transition.
Existing and emerging solutions for emissions-free mobility
Auto makers are responding to the emission performance standards and the market conditions by introducing innovative solutions such as electric vehicles, e-fuels, biofuels, hydrogen-powered fuel cell electric vehicles, etc. to reduce fossil fuel usage.
Electric vehicles
Electric vehicles (EVs) use one or more electric motors for propulsion. They can be either partially powered by electricity, such as a hybrid electric vehicle (HEV) and a plug-in hybrid electric vehicle (PHEV), or fully powered by electric power, such as a battery electric vehicle (BEV) and a fuel cell electric vehicle (FCEV).
HEV technology automatically charges the battery through regenerative braking and uses the electric motor to drive the car when conditions are suitable. PHEVs are similar to HEVs but typically have more powerful electric motors and can be topped up with both fuel and electricity. BEVs use solely electricity and have much larger capacity batteries compared with hybrid and plug-in hybrid vehicles. Like BEVs, FCEVs only use electrical power to drive, however they store it differently by creating their own charge through a chemical reaction which typically involves hydrogen.
The adoption of electric vehicles is the highest in dense cities, where strict emission regulations and consumer incentives such as tax reductions, charging infrastructure or special parking places are imposed. Battery technology advancements is one of the challenges addressed by the industry to date to achieve cost competitiveness with conventional cars and enhance the adoption of electric vehicles. The number of patents filed by start-ups concerned with batteries for auto industry has been increasing over the last years.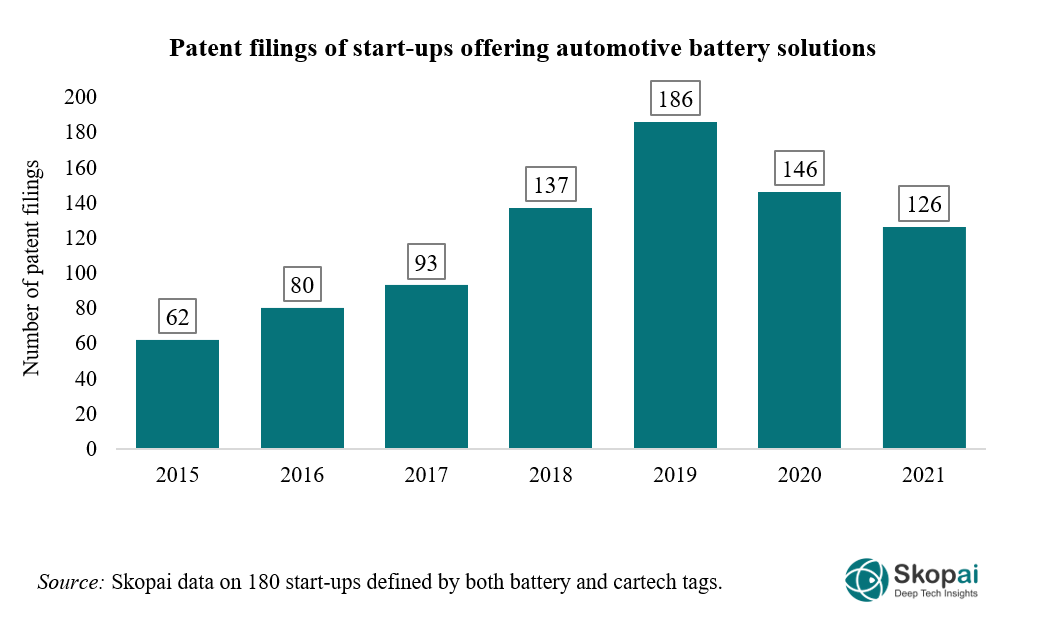 For example, Factorial Energy develops safe and high-performance batteries for EVs and other applications. The company uses solid-state battery technology, which enables safe and reliable cell performance, and extends driving range. The company has invested heavily in battery research over the past six years and has partnered with the world's largest auto OEMs, cell manufacturers, and material suppliers. In January 2022, it raised Series D funding round to accelerate commercial production and deployment of its technology.
Addionics is an example of EV battery technology start-up, which is based on a 3D metal fabrication method to enhance performance, distance, safety, cost, and charging time of batteries. The smart 3D electrodes architecture is combined with an AI algorithm to optimize structures for given performance attributes. In January 2022, the company closed Series A funding round to scale up the development of batteries with 3D smart electrodes.
E-fuels
Known as e-fuels (electro-fuels) produced with electricity, these synthetic molecules such as e-ammonia, e-methane, e-methanol, e-crude, could become major elements to decarbonize certain sectors and lead to carbon neutrality. E-fuels are synthetic fuels which may be produced from renewable electricity generated by solar panels or wind turbines. E-fuels are also known as Power-to-Liquid (PtL) fuels, as their production is based on the conversion of sustainable energy into liquid fuels such as synthetic methanol, diesel, liquefied natural gas (LNG), and kerosene.
The process of producing e-fuels begins with wind turbines or solar panels or another sustainable energy source, such as hydropower. The electricity generated from these sources is subjected to a chemical reaction, electrolysis, to produce hydrogen. This hydrogen is then combined in the factory with CO2 to create a synthetic fuel. Thanks to their compatibility with today's internal combustion engines, e-fuels can also power vehicles, airplanes, and ships, thus allowing them to continue to operate but in a climate-friendly manner. The same applies to all heating systems that use liquid and gaseous fuels. Existing transport, distribution, and fuel/gas infrastructures (especially filling stations) can also continue to be used.
Due to the high energy density of e-fuels, and because they can be transported at ambient temperature and pressure, renewable energy can be readily and economically produced around the world and transported wherever it is needed using existing technologies. Which regions are suitable for the production of e-fuels is shown in the Global PtX Potential Atlas, which was published by the Fraunhofer Institute for Energy Economics and Energy System Technology and funded by the German Federal Ministry for the Environment.
E-fuels are therefore suitable for all vehicles and conveyances and represent a climate-neutral alternative to conventional heating oil and fossil gas. For example, HIF Global combines wind energy and CO2 captured from the atmosphere to create carbon neutral fuels that can work in existing engines and infrastructure. In April 2022, the company secured extensive equity investments to fund the global development of its decarbonization projects.
INERATEC is another example of sustainable e-fuel production start-up, which provides modular chemical plants for Power-to-X and Gas-to-Liquid applications and supplies sustainable fuels and products. Its technology is based on compact chemical reactors, which enable a dynamic and load-flexible operation. In January 2022, the company closed Series A funding round to scale up the production capacities of synthetic fuels.
Shared mobility
Shared mobility refers to the shared use of cars, scooters, bicycles, and more recently in dense urban areas electric scooters as a means for transport. Shared cars may take various forms: cars shared in a loop (the car is returned to its point of departure after use) or "free floating" (the car is left at its point of arrival, on the street or in the station). Also, it can be like carpooling, which is mainly used for commuting such as, the classic rental (car rental) and taxi or VTC (transport car with driver).
People who often use the road to work know how much work mobility and flexibility go hand in hand. Through the use of public transport and shared mobility, people may not only improve their geographical coverage and comfort, but also save money. In addition, carpooling rather than using their own vehicle will help to protect the environment.
People can benefit from the services of a wide range of shared mobility providers. For example, BluSmart Mobility is an electric shared smart mobility platform for efficient, affordable, intelligent, and sustainable transportation. In September 2021, the company raised Series A funding round. It intends to use the capital to expand its fleet of electric vehicles and charging stations from its home city of Delhi to five additional Indian cities in the next two years.
TicketO Mobility, another example of shared mobility technology start-up, founded in 2021. It is a B2B Shared Mobility Wallet, which can be used for all public transport and micro mobility that can track carbon footprint, developed for companies to better manage their transportation budgets offered to their employees for tax refund and special incentives.
New business models based on shared mobility have emerged.These solutions meet the demands of a city or business without the addition of new vehicles, reducing wait times for fleets, and reducing fuel or diesel pollution.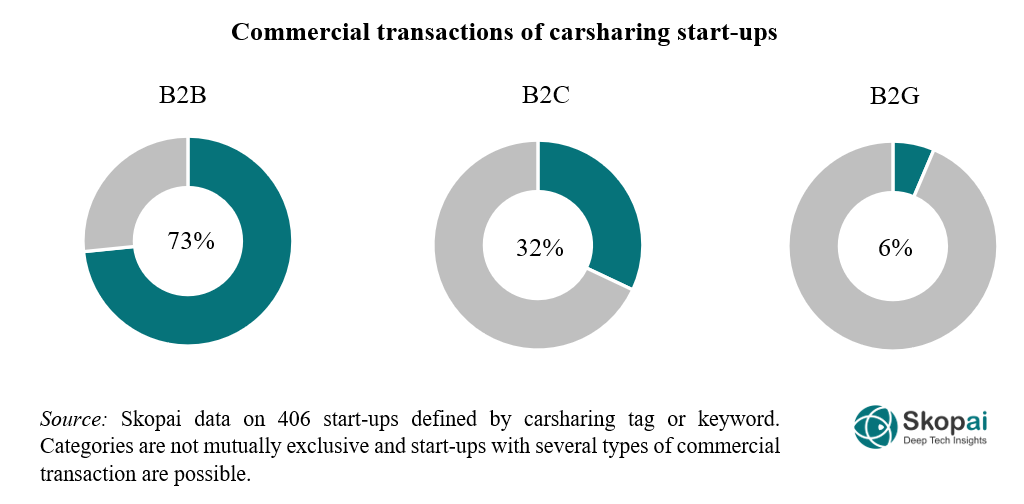 For instance, the start-up Launch Mobility develops a platform for a range of shared mobility solutions. The company aims to transform in the auto industry from an era that is anchored to personal ownership and overproduction to one that is shared, connected, and sustainable – all available as a service. It offers a comprehensive suite of services to power a range of shared mobility operations, including connected car integrations, fleet management tools, payment processing, user-facing apps, and unique data access. It also offers operations services, such as design consulting, operations management, and contact center support, in order to help its clients get to market faster.
What's next? Opportunities and challenges on the way towards sustainable vehicles
The road to attaining a net-zero automotive emission by 2050 as part of the European Green Deal and hitting all milestones as stipulated in the Paris Agreement is one that is achievable considering the rapid response to the challenge by auto makers. It is exciting and encouraging to see that solutions to address and curb auto emissions are already on course as well as how concerned consumers are and committed to adopting lifestyles for a sustainable future.
As the EV market is quickly expanding and the EU pushing to achieve its net-zero emissions target, the next decade looks promising. We should expect an active transition from the internal combustion engines era (ICEs) to the electric vehicles era, especially in dense urban areas. It is expected that the global market of electric vehicles will grow dramatically over the coming years.
However, this shift will come with its own challenges. Electric vehicles are generally more expensive than conventional cars and the batteries are the EVs' most expensive component. Extensive developments are devoted nowadays to enhancing the battery performance and reducing cost. In addition, the charging infrastructure and the sufficient number of plugin points are important factors for further accelerating the adoption of zero-emission vehicles. Another foreboding point is the question of what happens to all the ICE cars still in the system? This is a great opportunity to see disruptive innovations in tackling this problem. Constant innovation and a collective commitment to sustainability will contribute to a sustainable future.
---
AUTHORS