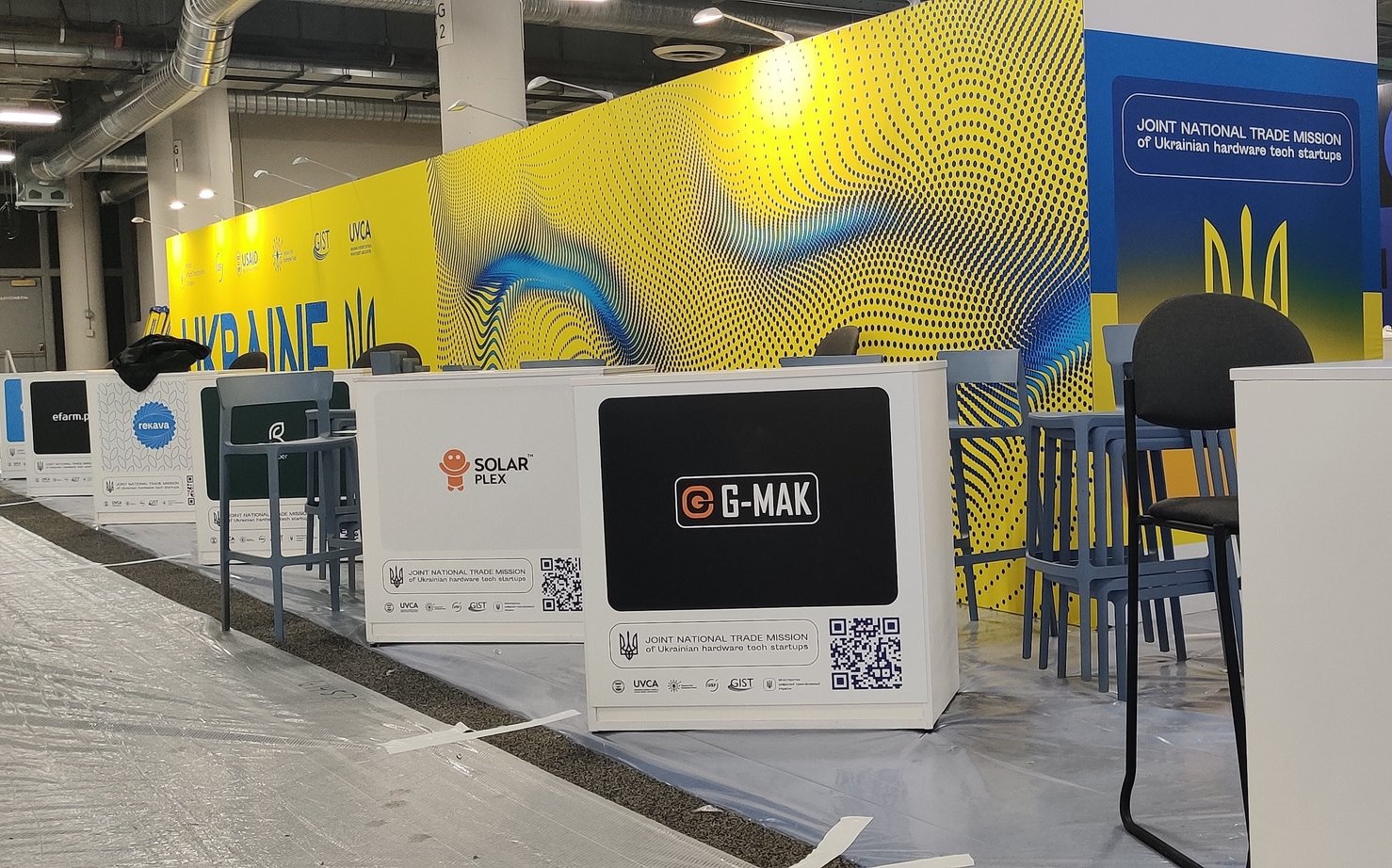 Ukraine's growing tech sector 
The Ukrainian delegation was presented by 13 start-ups at the world's largest technology exhibition Consumer Electronics Show (CES) in Las Vegas, USA. The companies met the world's biggest brands, new international partners, and pitched national tech solutions to the global audience, receiving attention from international media.
Ukraine is known to be a home of many technological innovations and fast-growing IT hubs. Over the last years, the Ukrainian IT industry has been growing by 25-30% annually. The country is rich in highly educated people, which has created a favourable ground for tech companies. According to the Global Skills report for 2022, Ukraine was ranked on the 8th place in the level of Technology knowledge in the world. The IT industry in Ukraine focuses primarily on software products development for e-commerce, enterprises, finance, as well as education and healthcare sectors. The country's specialists provide high quality IT services that come also with reasonable and competitive prices.
Within the current challenges, many companies started to worry about their talents, products, and perspectives for the future. Almost one third of Ukrainian start-ups have moved abroad at least partially because of the risks caused by the military action. However, despite the crisis, the IT sector is not only showing resilience but demonstrating growth – the IT companies have kept 95% of contracts and continued to increase exports. They keep providing products and expertise in software development, cybersecurity, cloud services, AI, data analytics, UI/UX design, etc.
A view on Ukrainian start-up ecosystem
The study is based on the data on 252 Ukrainian start-ups, presented on the Skopai platform. The data on start-ups are collected from sources publicly available on the internet, using data science and AI algorithms.
Thematic clusters
Word cloud represents start-up markets and technologies. Tags such as software (39% of start-ups), apptech (21%), AI (16%), martech (14%), mobiletech (11%), cloudtech, fintech, and IoT (10% each) dominate the landscape, giving insight into which markets have seen the most activity in the Ukrainian start-up ecosystem.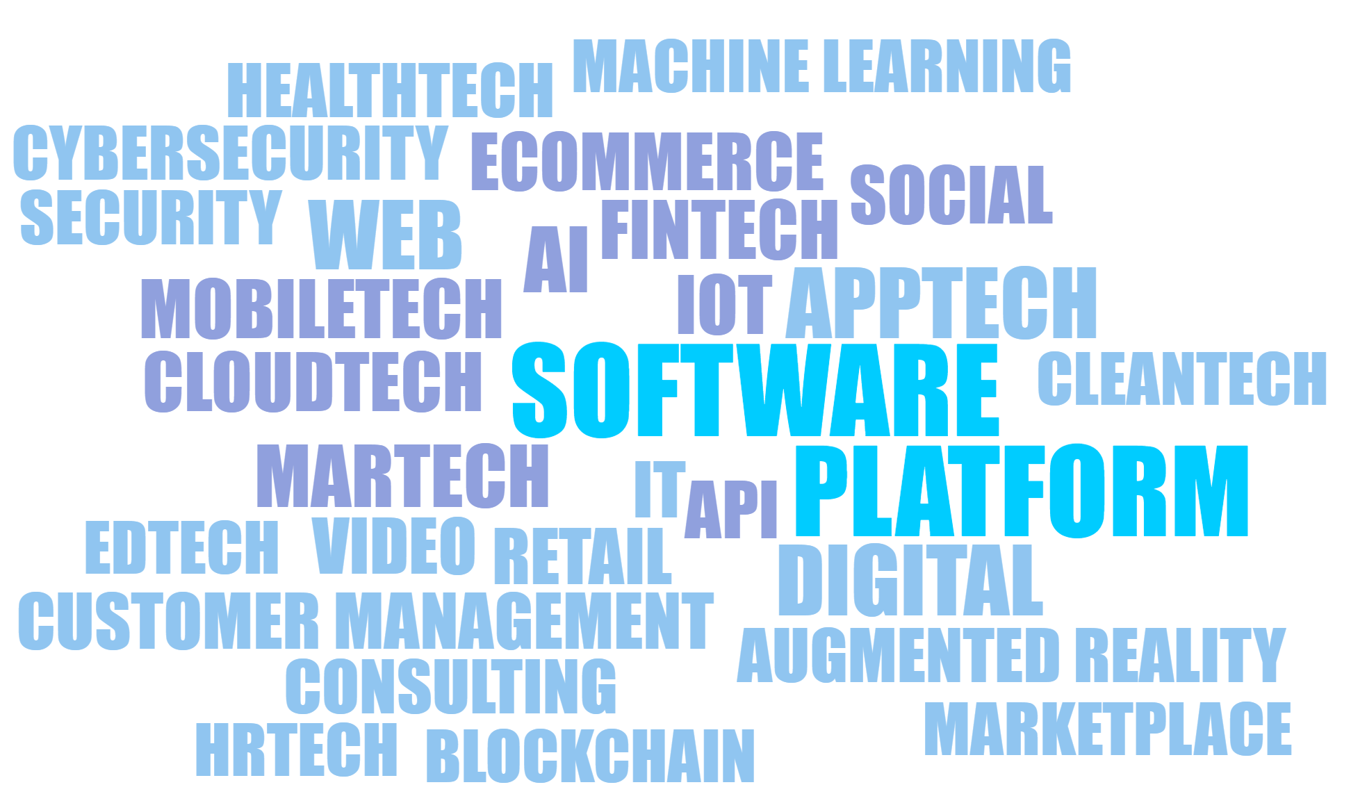 Maturity
By their maturity, two thirds of start-ups (66%) are on the go-to-market stage – they have defined their markets and search for the first customers. About 20% of start-ups are mature – they well target their markets, and the team is achieving an execution agenda. Early-stage ventures focusing on the product development represent 14% of start-ups. The analysis shows that while most of mature companies focus on software solutions, early-stage and go-to-market start-ups are more diverse in terms of offerings and operate in different markets such as AI, IOT, martech, or fintech.
Maturity stages and tags of Ukrainian start-ups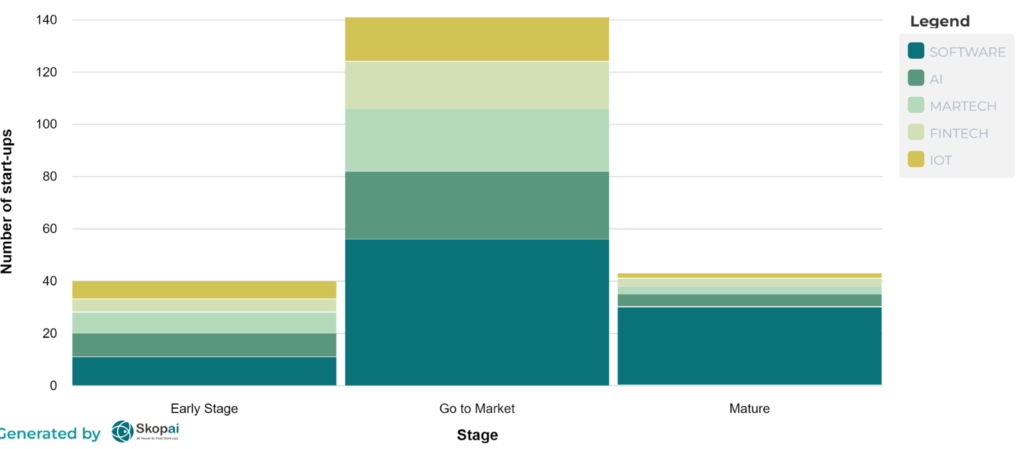 Commercial transaction
The dominant form of commercial transaction of Ukrainian start-ups is Business-to-Business (B2B, 73%). 27% of the analyzed start-ups have Business-to-Consumer model (B2C) and offer solutions to individuals. The data shows that B2B model dominates in such sectors as software, AI, martech, cloudtech, fintech, and cybersecurity, among others. Solutions to consumers are more presented in the sectors of apptech, e-commerce, IOT, mobiletech, and edtech.
Commercial transaction and tags of Ukrainian start-ups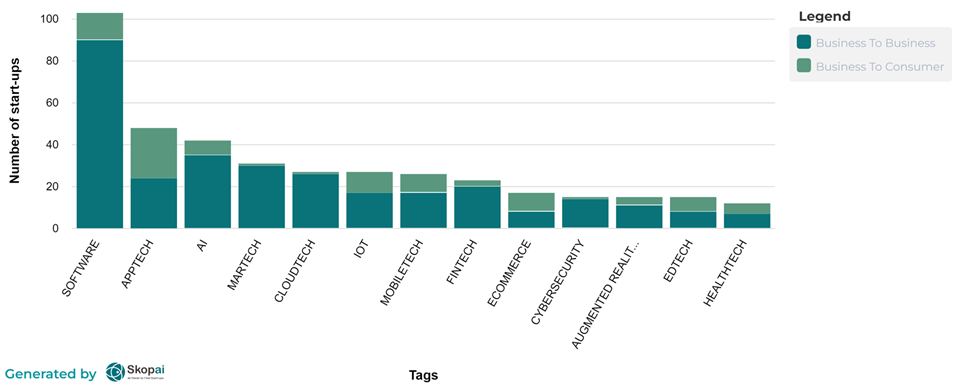 Ukrainian start-ups at CES 2023
The Ukrainian start-ups presented this year at CES in Las Vegas develop unique products and solutions such as biodegradable products, water purification and disinfection, solar technology, robotics education, patient care automation, and security system, among others.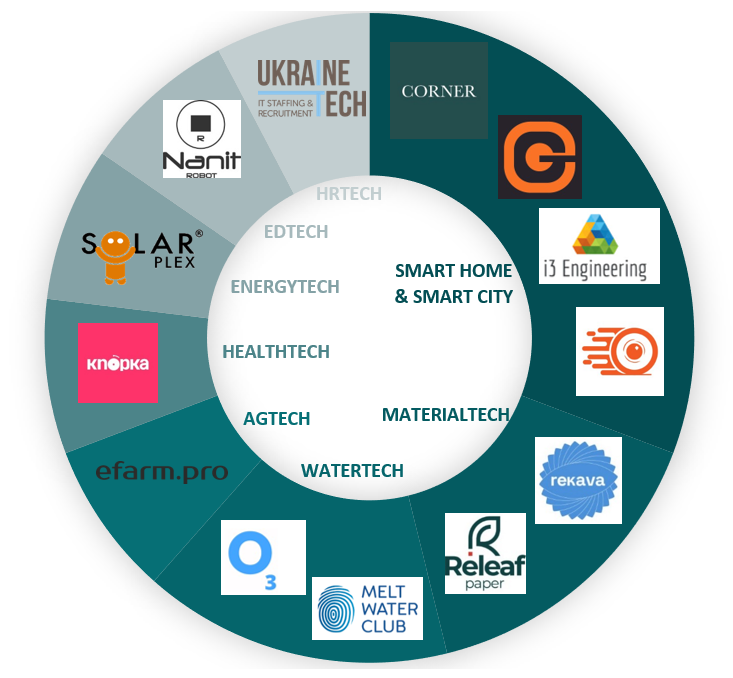 Access the profiles of the more than 250 Ukrainian start-ups and their technological innovations:
***
The information is provided in a summarized and detailed form, including metrics such as technology, market, financial and team maturity levels. You can also book a demo with our experts to discover the Skopai platform.