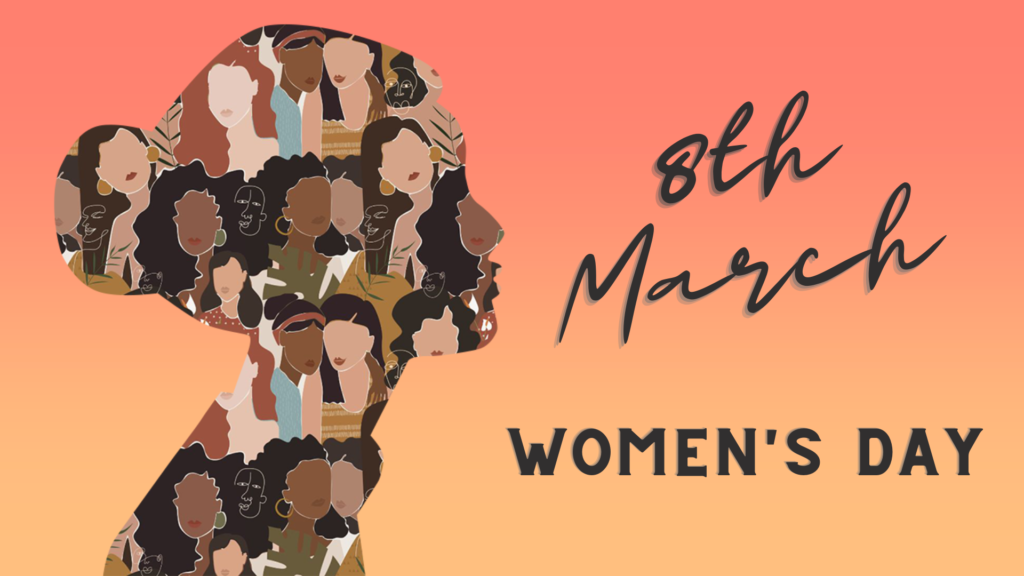 Today, women are highlighted for this new International Women's Rights Day. It was in 1982, under the impetus of Yvette Roudy, Minister Delegate for Women's Rights, that France recognized March 8 as International Women's Rights Day.
After 41 years, we wish this day didn't exist. Not because we don't want to talk about women, but rather because not talking about them means that everything is fine!
Unfortunately, there are still too many disparities between men and women. Not only in terms of rights but also in terms of health and well-being.
But many start-ups have decided to focus on products and services for women, their health and their well-being.
International Women's Rights Day: An overview of inequalities
Mental load
In terms of mental load, for example, it is too often the prerogative of women. And when the mental load becomes too heavy, the consequences on the physical and mental health are multiple: emotional hyperreactivity, important fatigue, sleep disorders but also physical symptoms which can go from migraine to pains...
Physical practice
Physical activity can also be an example of inequality. A study points to many inequalities between men and women in this area. The research shows that women are more likely to be ineligible for physical activity. Indeed, 70% of women are below all the levels of activity identified for good health, compared to 42% of men.
The pink tax
A " pink tax " reigns over menstrual protection. In France, these necessities were taxed at 20% until 2015, i.e. as luxury goods. Since then, they have been taxed at 5.5 percent. In comparison, cat litter is taxed at 2.5%...
It is estimated that a menstruating person consumes an average of 15,000 pads during those 400 or more cycles. Many have tried to estimate the cost of menstrual protection over a lifetime. In 2019, Le Monde used a calculator developed by the BBC and estimated this cost at about 3,800 euros per menstruating person in a lifetime.
However, many other additional expenses would have to be taken into account: gynecologist, replacement of linen, clothing, etc. And if the menstrual panties represent indeed a beautiful economy on the long term, they are not financially accessible to all at the purchase and do not necessarily suit everyone.
Beyond the inequalities, women's health is too often trivialized.
For example, the creator of the abortion pill is surprised that "it took ten years to put our morning-after pill on the Japanese market, whereas it took only six months for Viagra!
Another example of this trivialization, or even regression: according to the latest estimates published in a report by United Nations agencies, every two minutes a woman dies during pregnancy or childbirth. This report, entitled " Trends in maternal mortality", highlights alarming regressions for women's health in recent years, as maternal deaths have increased or stagnated in almost all regions of the world.
Finally, in Canada, gaps remain in preventing and treating heart and brain problems in women. According to the Heart + Stroke Foundation, a woman dies every 16 minutes due to heart problems (study conducted in 2019). These are the leading causes of premature death for women in Canada.
Start-ups dedicated to women
Many start-ups have decided to offer products and services for women, their health and well-being.
The Skopai platform currently lists more than 600 start-ups on the "WOMEN" search. These start-ups are present in one or more of these sectors:

Their presence is global as 27.7% of these start-ups are located in the United States, 25% in France and 14.5% in India.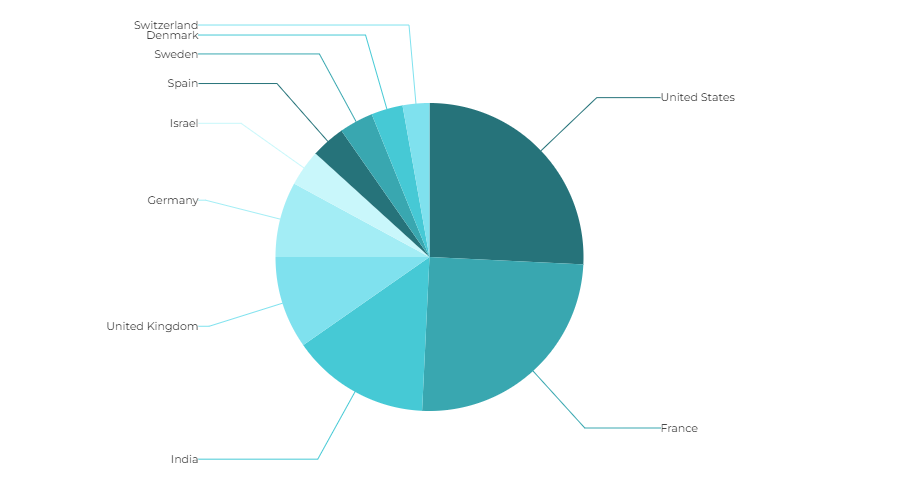 Their level of maturity is mainly GO TO MARKET with 59.80% of them. But proof of their potential, there are also a few unicorns.
Find all these start-ups on the Skopai application by requesting a demo right away.