The new French Tech Next40/120 class has been unveiled! 24 hours after this announcement, Skopai presents the landscape of the 122 winning start-ups and scale-ups.   
Click on the link to access the landscape:
11.3 billion euros in cumulative revenues in 2022
47,800 direct jobs in France and worldwide
Markets and technologies of French Tech start-ups Next40/120
The word cloud represents the markets and technologies of the winning startups.
Tags such as Platform, Fintech, E-commerce, AI, Healthtech, HRtech, Smartcity, and Mobility are dominant, giving us insight into the markets where these startups are most active.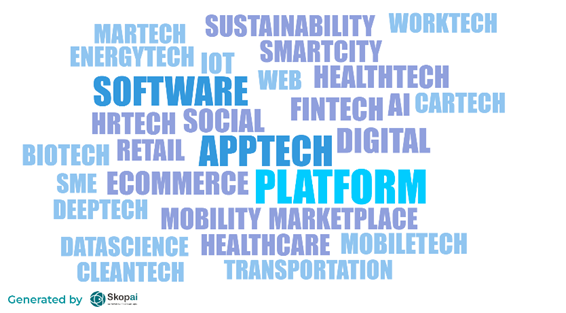 Breakdown of French Tech Next40/120 start-ups by stage of maturity and tags
Most of the winning start-ups are mature, followed by those in the go-to-market phase, and then scale-ups.
26 start-ups have unicorn status.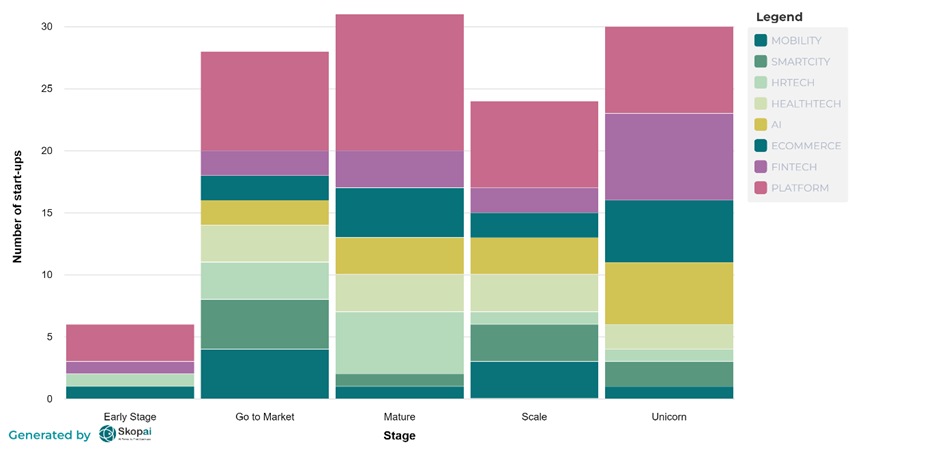 Distribution of start-ups by business model
The majority of start-ups are in the development and manufacturing sector, followed by RDI (Research, Development and Innovation/Industrialization) services, SaaS software, e-commerce and finally marketplaces.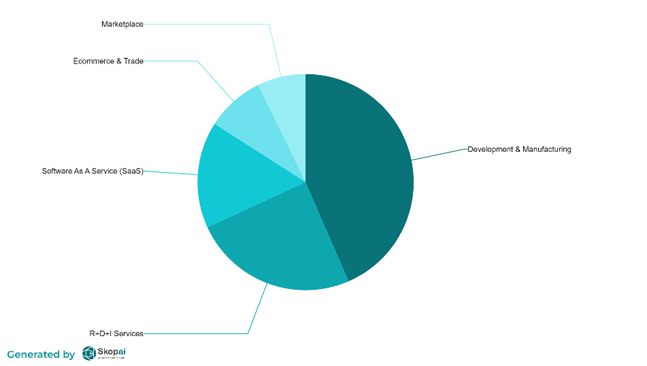 Start-up patents
According to the data analyzed, the winning start-ups filed 526 patent families, including 81 in 2022.

French Tech Next40/120 is a government support initiative for the most stable and successful French startups with the potential to become world-class technology leaders, introduced in 2019 by Mission French Tech.  
 The 120 start-ups in the program are selected on the basis of economic performance indicators (fundraising or hypergrowth in sales). The class of 2023 is the first to combine social and environmental commitments.
 This fourth promotion benefits from a continuous support of the Mission French Tech for a full year. 
***
The information is provided in a summarized and detailed form. You can book a demo with our experts to learn about the Skopai platform.