3 options to quickly identify startups that interest you
Skopai is an artificial intelligence based platform that gives you access to a list of startups to quickly identify all startups, scaleups and innovative companies from around the world according to specific criteria and have a comprehensive view of them. Information is provided in synthetic or detailed form, including metrics such as maturity levels in technology, market, finance, team...
Skopai is the most powerful tool for Open Innovation, investment, or public policy for startup and scaleup discovery, analysis and comparison.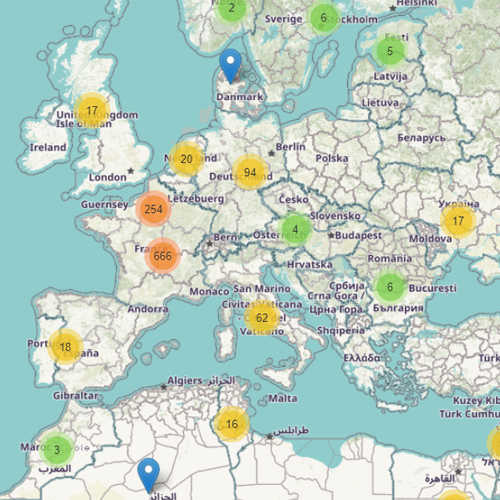 More than 150,000 startups and innovative companies around the world.
Do you want immediate access to a list of startups filtered according to your criteria? You want to know more about the ecosystem of a domain of interest? Discover our platform now.
Learn all about the startups and innovative companies that interest you with our personalized landscapes
A research on a specific market (fintech, medtech, healhtech...)? On a specific solution or a cutting-edge technology?
Define with our analysts the exact type of companies you are looking for, then access a list of startups via a dynamic map of companies that match your search.
Analyze an innovative company in detail with our Deep Tech Insight
A company has particularly caught your attention? Do you want a complete analysis of a startup or a scaleup?
Thanks to its specialized research, Skopai refines its list of startups and automates the audit of the identified companies.
The essentials in a minute!
✓ Identify the right companies
✓ Understand their value proposition and assess their ability to deliver it
✓ Follow the selected companies and stay informed
✓ Analyze the markets and companies identified & evaluated.
✓ Expand your understanding of entire ecosystems with a dedicated startup list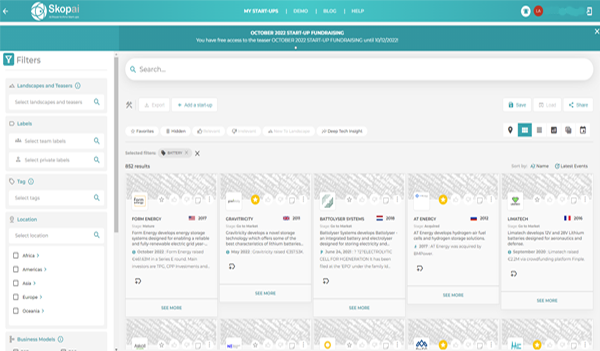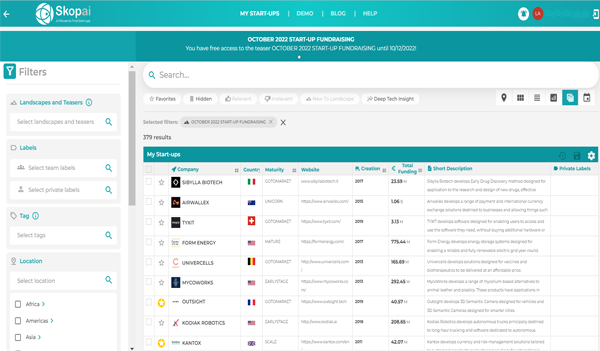 ✓ Get the result of your search in 48h maximum
✓ Our algorithms have precise knowledge of technical and scientific topics
✓ Export your results in XLS format
✓ Make informed decisions
✓ The information is recent
✓ Share your research with your teams
✓ We adapt to your research, not the other way around!
✓ We trace the history of the company
✓ Integral stakeholder vision
✓ Product Overview
✓ Understanding the "technical stack"
✓ Maturity Analysis
✓ Patent search and analysis
✓ Competition visualization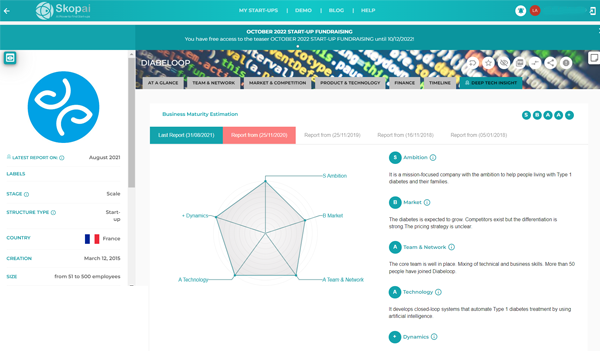 The advantages of our solution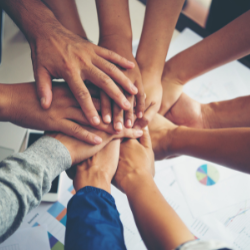 Skopai's tools enable the exchange of information and the shared management of start-up and innovative companies' portfolios.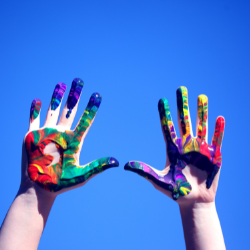 Beyond the design aspects, we integrate your KPIs and evaluation criteria to tailor your experience to your needs.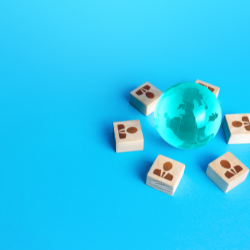 You are totally autonomous in identifying and evaluating companies operating in your field.
faster than a traditional search