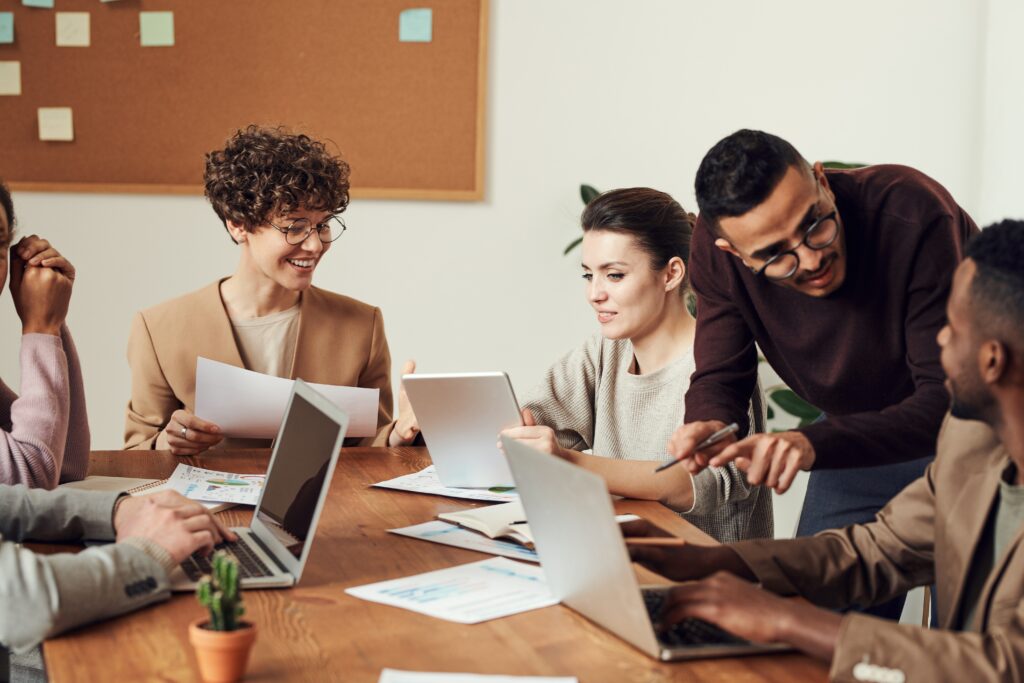 We are living at a time where innovation is the driving power in every industry. A general look at the market today puts into perspective how saturated most industries have become and as such gaining a competitive advantage is no easy feat. New ideas are crucial to every business and are time-bound. To stand out, you need to constantly innovate.
R&D departments have to keep an eye on trends or build an innovation observatory to not miss any emerging trend so they can have a 360° strategic planning ahead of time to be future-ready. Companies are adopting open innovation and partnering with start-ups, science labs, universities etc. to share knowledge and co-create.
Here are 5 reasons why your organisation may benefit from open innovation.
Opportunity for lucrative partnership
Gone are the days when R&D departments are solely in charge of the entire innovation process. Today, open innovation programmes have broken the traditional silo mentality of corporate innovation secrecy. Companies are ready to collaborate and share ideas even if that means sharing IP (Intellectual Property) rights or issuing licencing agreements. Co-creating can bring not only new product ideas but also new perspectives and new approaches which is a win-win for both parties.
You can access a higher volume and a more diverse structure of resources, otherwise insufficiently developed inside. You must understand these partnerships aren't a threat but great opportunities to explore and expand your market. Cosmetic giants  L'Oréal for example, believes its incubator hubs nurture upcoming start-ups, embracing disruptive tech and ideas in the world of beauty. Their partnerships with beauty start-ups help them to co-create the future of beauty.
Accelerated time – to – market
In traditional corporate culture, companies like to innovate in-house to keep company secrets and IP rights. But looking at how fast paced today's world has become and increased market competition, it is important to shorten product development time. Through open innovation, the innovation process is freed up through division of labour with partners. They also help companies to react quickly to new technologies and new market requirements.
Cuts down the innovation budget
Large sums of money can go into funding a project or a product when innovation is done internally. Rather than inventing from scratch, with open innovation, this burden is lessened as participating groups, research labs, software vendors or start-ups come with their resources such as toolsets and skills to fill the gaps which you might have in your innovation funnel or R&D departments.
Increase market share and profitability
The overall aim of open innovation is to engineer new products that will disrupt the market, increase revenue, and market share.
When you open your innovation funnel to allow external ideas in, it expands your knowledge base, and you are able to develop products that have a high chance of being a hit on the market or finding new niche areas. Furthermore, with the division of labour, production time is reduced which helps speed up your timeline and products are launched on the market faster which increases revenue.
Risk Management
Compared with closed innovation, open innovation can effectively exploit diversity and share risk. Risk is spread across and as such your company doesn't bear all the risks in case of emergencies. Moreover, the sharing of resources increases flexibility to adopt to new market requirements or emergencies.
How Skopai helps clients to launch their open innovation programmes
To get the most out of this programme, you need to select companies that are providing a solution tailored to your need or that are experts in a market you would want to enter. It is therefore important to perform your due diligence in selection of these partners.
Here at Skopai, we help companies, who want to start an open innovation programme by partnering with start-ups, have access to a wide start-up ecosystem on our platform. Innovation managers have at their fingertips different start-ups in any industry with which they can have a simple but thorough research to identify and qualify start-ups that fit their selection criteria. You get a 360° review of all start-ups using metrics like business model, patent, maturity etc.
We are used to supporting companies in structuring and operating their open innovation process.
Book a demo with our experts now to discover the Skopai platform.